In 1983, Patrick Herr - then deputy mayor in charge of public relations, festivals and ceremonies - has the idea of bringing the quays back to life in order to make people from Rouen win back their port. The idea of organising a huge meeting of sailing ships gained ground and in 1985 the association "Les Voiles de la Liberté" - "The Sails of Freedom" was born...
Birth of an idea
1989 : "Les Voiles de la Liberté" - "The Sails of Freedom"
1994 : "L'Armada de la Liberté" – "The Liberty Armada"
1989 marked the bicentenary of the French Revolution and the Declaration of Human Rights, but would also be the year of "Les Voiles de la Liberté" – "The Sails of Freedom"....
After the huge success of The Sails of Freedom, a second gathering of sailing ships was organised in 1994, commemorating the fiftieth anniversary of the D-Day Landings in Normandy...
2003 : "L'Armada Rouen 2003" – "Armada Rouen 2003"
This Armada took place from June 28 to July 6, at earlier dates because of the availability of many sailing ships present in this region of the world for another gathering of Tall Ships in the Netherlands, the "Defsail" from July10 to 14, and for the departure of the Cutty Sark on July 19 in Gdynia in Poland...
2008 : L'Armada Rouen 2008
This fifth edition, held from July 5 to 14, was as successful as the previous ones. The new Sixth Bridge formed an Arc de Triomphe over the "Armada Rouen 2008" and lifted to allow the ships to go through. The ships present - large sailing ships, private yachts, warships as well as naval ships - enthralled the visitors...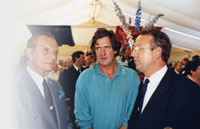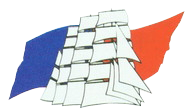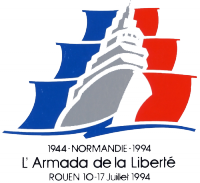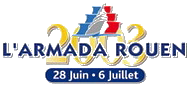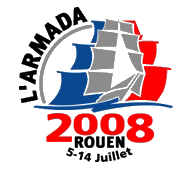 1999 : "L'Armada du Siècle" – "The Armada of the Century"
For its third edition, the Armada gathered once again about 50 vessels, including some of the finest and largest sailing ships and warships in the world, representing about 30 nations. They met in Rouen from July 9 to 19, 1999 to welcome and please the 10 million visitors (according to official figures)...