Program
>
Running
Running
Footing des Marins - 15 juin
ARMADA organizes Saturday, June 15, 2019 the Run of the Seafarers.
This 7 km race will take place on the quays of Rouen south and north bank, crossing the Seine by the Guillaume le Conquérant Bridge.
The race is open to licensed and unlicensed riders born in 2003 and before.
The number of participants is strictly limited to 1000.
Register & Rules (in french only)
The Course: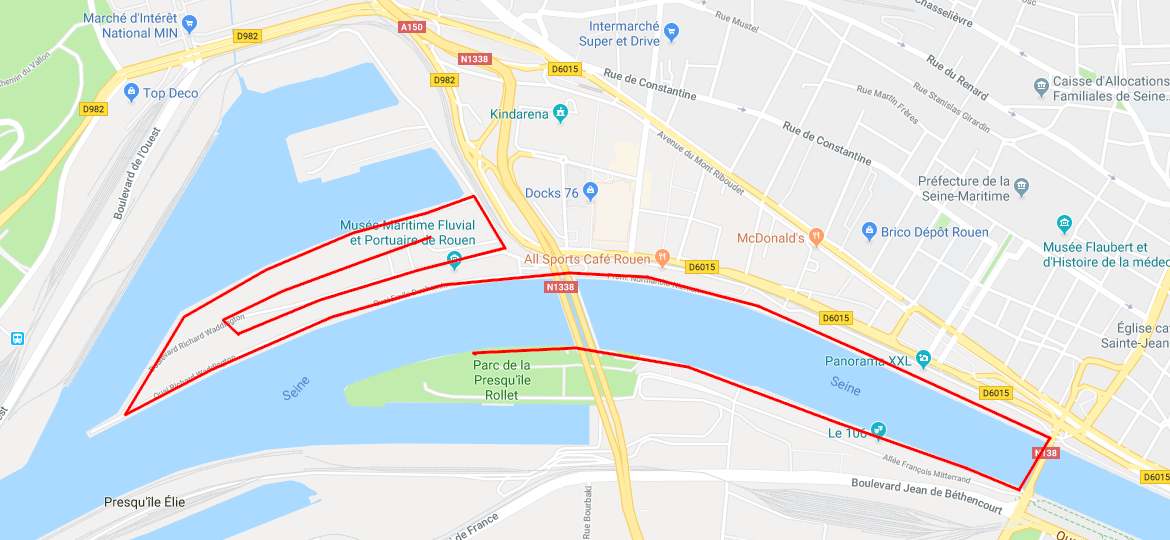 News
Le Tarik Ibn Ziyad sera à Rouen !

La frégate Tarik Ibn Ziyad est un bâtiment multi-missions équipé de technologies ultra ...

> Keep reading

La Métropole Rouen Normandie mets en place le 1er camping flottant de France!

La métropole Rouen Normandie mets en place le 1er camping flottant de France!
Pendant ...

> Keep reading

Le groupe Hyphen Hyphen sur scène à Rouen pendant l'Armada

Leur nom a été révélé ce lundi 4 mars par la Région Normandie. Le groupe français de po...

> Keep reading

Destination Londres

du 5 au 7 février prochain, L'Armada part à la rencontre de la Presse britannique et de...

Le Cuauhtémoc sera là !

Véritable "star" de l'Armada, ce superbe voilier revient avec ses marins sur les quais ...

> Keep reading
See all news