THE

INVITED

VESSELS

Back to sailboats list
Earl of Pembroke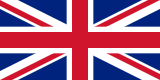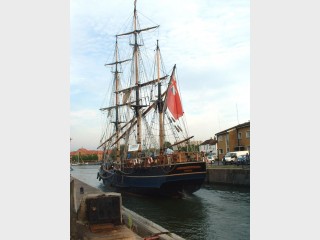 Earl of Pembroke is one of the last schooners with hull wood built in Sweden in 1948 and renovated from 1994 for the needs for the cinema.

This sailboat navigated at first under the name of Orion, during more than 25 years, at sea the Baltic and the oriental coast of the British islands, as the coaster, transporting mainly some wood.

In 1974, he is neglected in a small port of Denmark.

Spotted in 1979, he is acquired by the English billionaire Robin Davies, on behalf of his shipping company. After 9 years of housing start this schooner is reorganized in three-master boat of the XVIIIth century, for film needs.
It is a member of The Square Sail Fleet who also possesses Kaskelot and Phoenix. This fleet was carefully reconstituted to serve during shootings of movies.

This sailboat navigates since 1994 under the name of Earl of Pembroke and held the poster of more than about ten film or television productions as The Island in the Treasury, and more recently (2010-2011), the series The Sparrow hawk, inspired by Patrice Pellerin's comic strip, in which the boat plays the role of two different sailboats. Then in the movie Cloud Atlas ( 2012 ), the sisters Wachowski.
It participated, in 2005, in the celebrations of the 200th anniversary of the battle of Trafalgar to Portsmouth.

Participation in the Armada: 2003
Crew
15 marins
Type
Three-masted barque
Launched
1948
Overall length
44,20 m
Hull length
35,30 m
Beam
7,30 m
Draught
3,20 m
Sail area
883 m2 (14 voiles)
Displacement
350 T
Shipyard
Albert Svenson de Pukavik- Suède
Owner
Square Sail Fleet
Country
Royaume-Uni
Home port
Charlestown - Cornouailles - Royaume-Uni