THE

INVITED

VESSELS

Back to sailboats list
Europa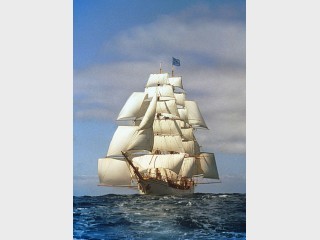 EUROPA is a training ship. It was built in 1911 and restored in 1994 in a three masted.

EUROPA has since been sailing on all the seas and oceans of the world.
The crew consists of 14 professionals and 48 crew members. Together, they securely sail to destinations that reflect past maritime adventures.

The mahogany interior gives it an even more authentic atmosphere for extraordinary trips.
Crew
14 sailors et 48 trainees
Type
Three-masted barque
Launched
1911
Overall length
56 m
Beam
7.5m
Sail area
1 250m²
Speed
12,5 knots
Country
Pays-Bas
Home port
Scheveningen