THE

INVITED

VESSELS

Back to sailboats list
Marie-Fernand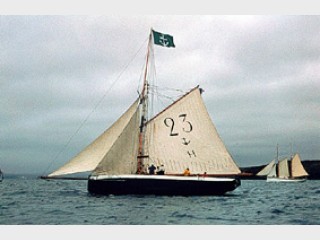 Marie-Fernand is one of the last pilot cutter of Le Havre still in active. Also, it is one of the oldest working boats still afloat.
Built in 1894 in Le Havre, it has a long career, including 20 years of working as a pilot and several decades of fishing and yachting in Great Britain.
It was bought in 1984 by the association "L'Hirondelle de la Manche" and classified as a historical monument in 1986. Marie-Fernand represents the French maritime heritage and it has regularly participated in nautical gatherings and events. Today, it works as a cruiser for members of the association.
Participation in Armada: 2013
Type
Pilot Cutter
Launched
1894
Overall length
24 m
Beam
4.25 m
Draught
2.50 m
Shipyard
Abel Le Marchand, Le Havre
Owner
Association L'Hirondelle de la Manche
Country
France
Home port
Le Havre