THE

INVITED

VESSELS

Back to sailboats list
TS Royalist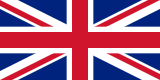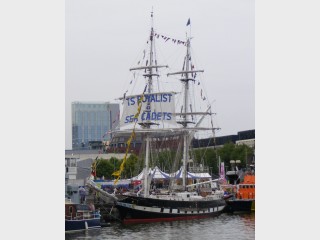 It is the training ship which trains the younger juniors for the British navy. With a crew of 6 permanent members, it embarks up to 24 younger children(juniors) a week.

It usually navigates towards the Channel Islands, France, Belgium, the Netherlands and Germany. It participates frequently in Tall Ships ' Races European. Only the younger juniors of more than 16 years participate in it.

In 1992 the TS Royalist underwent a revision for an improvement of its internal installations.
Crew
6
Type
Brig
Launched
3 August 1971
Overall length
29.52 m (96 ft 10 in) overall
Hull length
23.32 m (76 ft 6 in) hull length
Beam
6 m
Capacity
24 cadets, 2 adults
Tonnage
83 GRT
Speed
8,4 noeuds
Shipyard
Groves & Gutteridge, Cowes
Owner
The Marine Society & Sea Cadets (MSSC)
Country
Royaume-Uni
Home port
Portsmouth